Email marketing is a cost-efficient, personable way to regularly connect with customers and prospects to ensure you say top-of-mind.
At Fern Street Strategic Marketing, we know that the right email marketing plan can help take your business to the next level. We have extensive email marketing experience in numerous varied industries, including non-profit, banking, finance, real estate, sportfishing, manufacturing, distributing, and medical testing. Through email marketing along with additional customized marketing strategies, we have helped our clients expand their customer base, increase sales, and build brand awareness.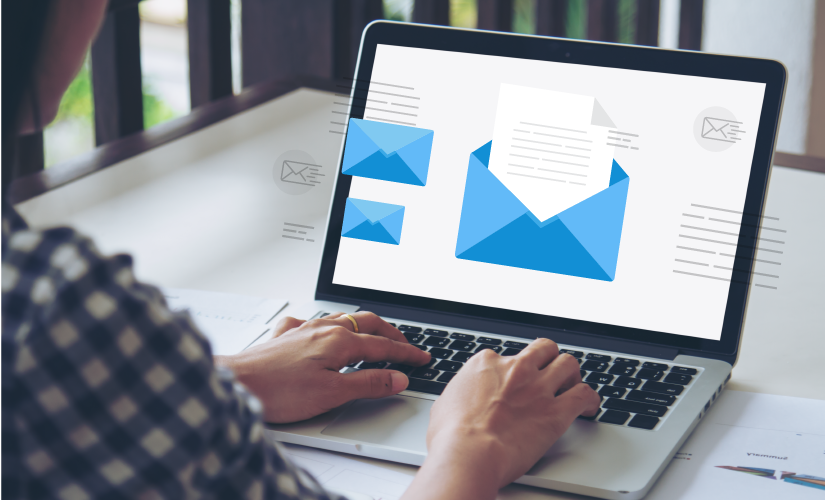 Fern Street will create and manage a customized email marketing strategy to help grow your business. One email marketing plan certainly does not fit all because each industry is distinct and each company is different. So, we will create a strategy based on your needs, goals and differentiation points.
What We Do
Fern Street is here to help you with all your email marketing needs. We will nurture all your existing customers and help you gain new customers to then nurture as well! We will deliver the research, planning, execution, and management of all your email marketing campaigns, which will contribute to a well-rounded complete marketing solution that is customized specifically for your business.
How We Do It
Fern Street will take care of all aspects of your email marketing campaigns. We will create and continuously improve your email database of clients, prospects, leads, and all other contacts. We will create a custom-tailored email marketing plan to ensure that your business remains top-of-mind for all recipients which will ultimately help drive new and repeat sales.
When creating a custom-tailored email marketing plan for your business, we will determine which types of emails are the most effective for keeping your customer base up to date with new offerings, industry news, and relevant educational information. Whatever the strategy, Fern Street will deliver the right message, at the right time to your contacts. Here are just a few types of marketing emails that may work for your business:
Welcome emails
Promotional emails
Email newsletters
Seasonal email campaigns
Lead-nurturing emails
Connect-Via-Social emails
Re-engagement campaigns
Trigger-based emails
Why You Need It
In today's society, email is one of the most important communication tools, and it's one of the best channels for sales.  Email marketing helps businesses connect and build relationships with their leads and customers. And if you're not using email marketing to do that, you may be missing out on a powerful opportunity to get your targeted message delivered directly to your contacts in a way that's personal, instant, and convenient for them.
Email marketing has some tremendous benefits, including:
Driving more traffic to your company website
Improving sales conversions
Building brand awareness
Delivering a high ROI due in part to it affordability
How Fern Street Can Help You
Fern Street provides an all-inclusive email marketing solution that helps your business to educate and connect with leads and customers. We will work diligently to build you a customized email strategy to ensure your brand stays top-of-mind for all your contacts and to drive more traffic to your website, with the goal of increasing your sales.
Contact Us for Your Customized Email Marketing Solution
With all the intricacies that come along with email marketing, why try to take it all on yourself and guess at what types of emails to send, when to send them, and to which contacts to send each one? Fern Street has the time and the knowhow to build you a custom-tailored complete email marketing strategy to help grow your business.
Contact us today, and let us take care of all your email marketing efforts so you can focus on what is most important to your business, selling. After all, the ultimate goal of establishing an exceptional email marketing plan is to help you find, get, and keep customers!
How Can We Help?
Do you have questions about our digital marketing services? Do you already know which services you need? Discuss your business goals with us today, and we will create a custom marketing strategy within your budget.