At Fern Street Strategic Marketing, we know that digital marketing has the power to take your business to the next level.
We have extensive marketing experience in a variety of industries, including real estate, photography, banking, law, interior design, music, insurance, residential construction, art, finance, non-profits, professional sports and many more. We have seen every one of our clients expand their customer base, increase sales, and build brand awareness with our strategic and creative digital marketing services. And we can do the same for you!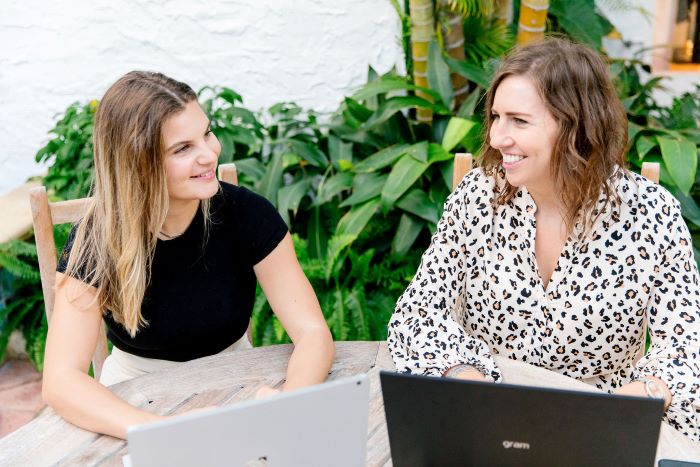 We focus on creating value for your audience by leveraging your knowledge, experience, and expertise to deliver relevant customized content. Naturally, this will foster engagement and generate leads, ultimately helping you grow your business!
– Rachel Boutin, Founder & CEO
Our Work
Fern Street Strategic Marketing is an innovative digital marketing firm based in West Palm Beach, Florida. Our passion for helping small businesses has helped us grow into a premier strategic marketing company, developing digital marketing solutions for businesses across all industries.
Fern Street will deliver you an outstanding, unique marketing strategy, across the digital landscape, that includes a multifaceted approach exclusive to your brand and your target market.
We are passionate. We are dedicated. We are creative.
We want to help grow your business through insightful strategies, sophisticated design, and impactful digital experiences.
We want you to see us as your trusted partner, as your marketing department, not just as a vendor.
Our Values
Our approach to working with clients is to consider, before every suggestion or decision, "What if this were our business?" We will always help you make the best decisions possible for your company. We work hard to create successful client relationships through communication, transparency, and results.
Our mission is always to provide exceptional digital marketing services to our clients that help them stand out from the competition. We build mutually beneficial partnerships with our clients and create successful campaigns that grow their business.
Our Team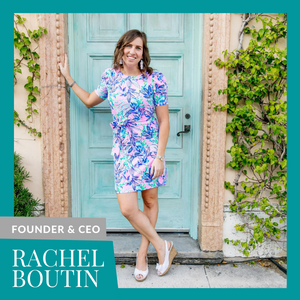 Our Founder & CEO, Rachel Boutin, specializes in creating customized marketing solutions tailored to her clients' unique needs. With a degree in Advertising from the University of Florida and over 14 years of experience in the industry, Rachel has honed her skills in developing winning strategies that deliver meaningful results.
Having worked in both agency and in-house settings throughout South Florida, Rachel brings a wealth of knowledge and expertise to her clients and helps them achieve their business objectives through effective marketing. Her experience spans across many industries, including real estate, photography, law, interior design, banking, music, insurance, residential construction, art, finance, non-profits, professional sports, and many others.
Rachel works closely with clients to understand their business objectives and then delivers measurable results. Fern Street Strategic Marketing has quickly become a trusted partner for small, service-based businesses looking to take their marketing to the next level.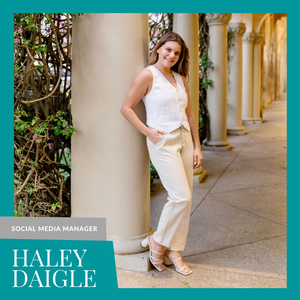 Our Social Media Manager, Haley Daigle, graduated from St. Edward's University with a double major in Marketing and Digital Media Management. She was born and raised in Austin, Texas and has a deep appreciation for the city's ever-changing culture and landscape.
She has been in social media management for over 5 years and finds it incredibly rewarding to build strong connections with clients and help them achieve their goals. Haley's experience working closely with small businesses and her passion for bringing ideas to life allows her to seamlessly execute client's stories through social media.
In her free time, you can find her traveling and exploring new places. She also has a passion for fitness and enjoys working out to maintain a healthy lifestyle. When she's not exploring, you can often find her at a local coffee shop embracing the cozy atmosphere and the buzz of creativity.
How Can We Help?
Do you have questions about our digital marketing services? Do you already know which services you need? Discuss your business goals with us today, and we will create a custom marketing strategy within your budget.