With social media marketing, we can get your brand in front of your specific target audience, with the right message, at the right time, in the right place.
We can take your social media reach to the next level. Let fern street do the heavy lifting while you sit back and watch the leads roll in.
You may have thought about advertising on social media or maybe you've even tried it but placing social ads without much thought and research behind them will often times result in wasted marketing dollars. Perhaps you've boosted some posts for a few bucks here or there and saw nothing come from it. Or maybe you've run some targeted ads but the necessary strategizing and research was overlooked.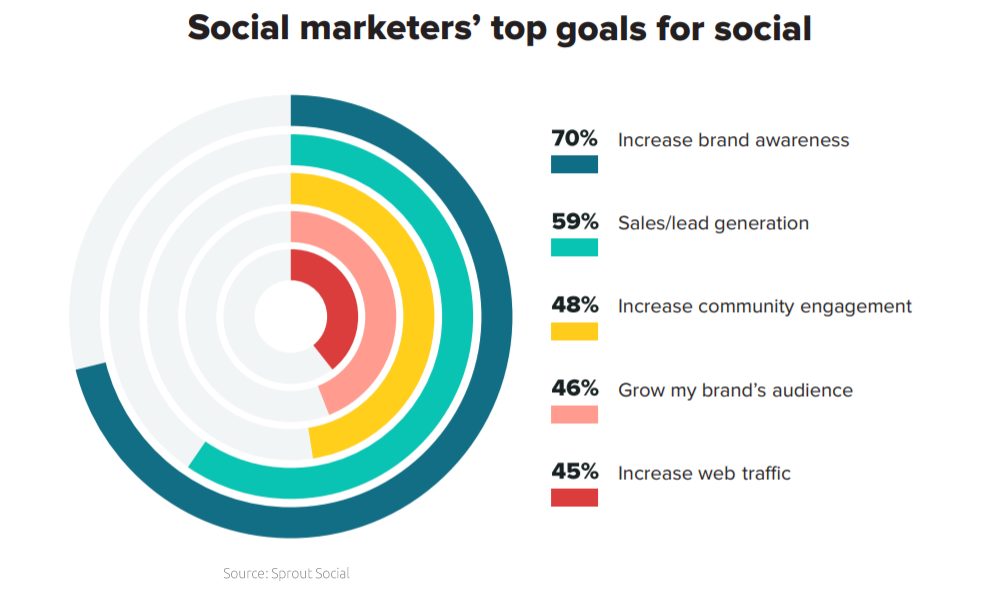 That's where Fern Street Strategic Marketing comes in! We can take the weight of social media marketing off your shoulders so you can focus on the most important part of your business…sales.
What We Do
Fern Street is here to help you expand your reach and increase your sales with the help of social media marketing! We will deliver the research, planning, execution, and management of all your social media ad campaigns, giving you a well-rounded social media marketing solution that is customized specifically for your target market.
How We Do It
Fern Street will handle each and every aspect of your social media ad campaigns.
One of the most important elements of social media marketing is choosing the right target audience. You can target a very precise group based on:
Location
Demographics
Interests
Jobs
Groups
Another important element to social media ads is your company's marketing objective. Choosing the right objective can make all the difference between a successful campaign and one that falls flat. We will discuss your business goals and determine most effective type of campaign(s) to help you reach those goals. The objectives vary quite a bit and include:
Reach
Brand Awareness
Lead generation
Video views
Web Traffic
Engagement
App Installs
Messages
Conversions
Catalog Sales
Store Traffic
But at the heart of social media is of course the content itself. Effective content will grab the attention of your audience and nurture them gently into becoming customers. We will create unique, eye-catching text and graphics to ensure the dollars we spend are getting you the leads you want and need.
In addition to the above three key elements of an effective social media marketing strategy, there are numerus other considerations to think about when planning each of your social media ad campaigns, including:
Budget – We will decide on a budget together, but we will maximize these funds by allocating them in a strategic way so you get the most out of your ads.
Scheduling – We will research and determine the best times to promote your business via social media to your target audience through in-depth research and continuous fine-tuning.
Ad Placements – Choosing the right platforms for your ads helps contribute to an effective overall campaign. The following are all necessary considerations when creating your social media marketing plan:

Should we place ads on Facebook, LinkedIn, Instagram, etc.?
Should our ads appear on mobile devices and/or desktops?
Do we want ads to show in stories and/or posts?

Ad Type – Deciding on the appropriate type of ad for your specific goals will go a long way in helping you get leads. Ad types include, but are not limited to:

Single image ad
Video ad
Carousel ad
Why You Need It
Once you have a presence on social media, taking this additional step will help boost your reach more than you ever thought possible. With the ability to control your daily budget and adjust it whenever necessary, you can feel confident knowing you have full control over your ad spend. You can ease into social media marketing with as little as $1 per day then increase to $10 or even $100 once you start seeing the leads come in and feeling comfortable with higher spends! Ultimately, the more money you put into social ads, the more you will get out of them.
How Fern Street Can Help You
We provide an A to Z social media marketing solution that will effectively reach your current and prospective customers so that your brand stays top of mind. We work closely with you to build your ideal target market and messaging strategy to ensure we reach the right people in the right way…with the right goals in mind.
Contact Us for Your Customized Social Media Marketing Solution
Social media advertising takes time, patience, and perfect messaging. Fern Street has the time and the know-how to build you a custom-tailored social media marketing strategy.
Contact us today for your customized strategy. We will take care of all your social media ad campaigns so you can focus on other aspects of your business.
How Can We Help?
Do you have questions about our digital marketing services? Do you already know which services you need? Discuss your business goals with us today, and we will create a custom marketing strategy within your budget.