Just when you think you have mastered the perfect marketing mix, a new platform or technology is launched to better market your products and services. So, where do you go for marketing industry insights to stay ahead of the trends and technology curve?
Whether you read a traditional newspaper or scroll through a colorful Facebook feed, staying current with what is happening in your industry and knowing the present business climate is important. Learning and understanding the best marketing practices is essential for effectively promoting your products and services in order to increase your sales.
We can all agree that the marketing industry looks a lot different than it did 20 years ago, let alone five years ago. Marketing methods continue to evolve rapidly, offering:
Improved analytics that help guide your strategy,
A more comprehensive understanding of your customers
Instantaneous and open communication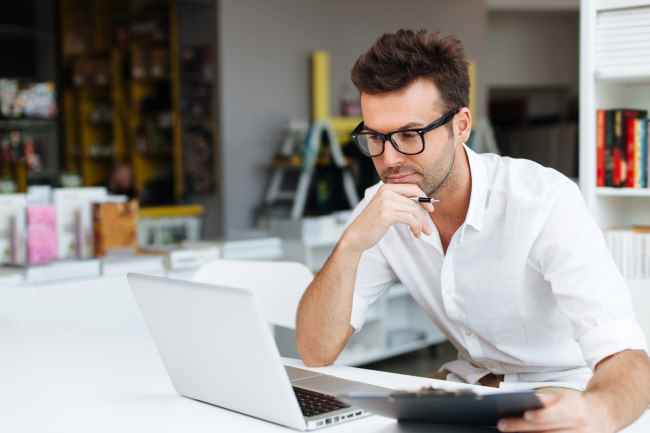 We may be a little biased, but the data agrees that the prominent marketing mediums of this decade have transitioned from print and TV ads to social media, email, and website presence. Here are just a few stats that prove this point:
"Facebook is the primary content distribution channel for marketers today." (HubSpot, 2020) – HubSpot
"Over 1.6 billion people around the world are connected to a small business on Facebook." (Facebook 2018) – HubSpot
"Improved traffic, lead generation, and growing fan loyalty are among the top reasons why marketers see value in employing social networks in their campaigns." (Statista, 2019) – HubSpot
Digital marketing encompasses a variety of niches, such as email, social media, video, and blogging. Therefore, it is only to your benefit to get the latest marketing insights from companies that specialize in each niche.
5 Marketing Blogs You Should Be Following
Every marketer and business owner should be following these five niche marketing blogs to be well-versed and knowledgeable on all things marketing and to stay ahead of the marketing curve.

The industry's top wizards, doctors, and other experts offer their best advice, research, how-tos, and insights—all in the name of helping you level-up your SEO and online marketing skills. 
Moz is a search engine optimization (SEO) leader and resource hub for beginner to expert level marketers. They tackle SEO hot topics and easily break down high-level concepts for those who did not major in computer science or mathematical algorithms. Every Friday, they publish a Whiteboard Friday video tutorial, which is a quick, 10 minute tutorial explaining a high-level, trending SEO topic.
HubSpot believes businesses "can grow with a conscience and succeed with a soul" — and that they can do it with inbound marketing. That's why they've created a platform uniting software, education, and community to help businesses grow better every day.
As the founder of inbound marketing, HubSpot focuses on providing educational and relevant information to help you grow your business by building unique, organic relationships. They have two blogs, one for marketing and one for sales, to best serve their two primary audiences. They have plenty of free resources from templates to blog posts, helping you grow your business online.
They help you better understand user behavior so you can make the right changes, improve user experience (UX), and grow conversions.
Understanding your customer's movements and interactions with your website (aka digital storefront) is how Hotjar helps marketers and web designers. With the help of their blog, you can learn new techniques and tools to better engage with your website visitors and improve conversions from visitors to leads to customers.
They're working to build the best products to help their customers build their brands and grow their businesses on social media.
Buffer is a popular social media publishing platform to help you implement your social media strategy–efficiently. If you want to learn what is new in the ever-changing social media environment, then this is the blog for you. You can expect to read through a few simple and witty posts while learning about social media tips, insights, and analytics to help you up your social media game.
Delivering outstanding, unique marketing strategies, across the digital landscape, we focus on a multifaceted approach exclusive to your brand and your target market.
As a digital marketing agency, we provide a variety of services to our clients, helping them stand out from the competition. Our blog reflects just that, by covering an array of topics, including social media, content, email, blogging, and more to help you better understand the industry and the tools available to create a successful, comprehensive digital marketing strategy to grow your business.
Whether you have a question about your marketing strategy or need some help finding the best marketing tactics, contact us today to learn how we can help you enhance your online presence and grow your business.