Are you getting the traction you were hoping for from your social media strategy? You don't have to be a social media guru to steadily increase your followers and create buzz-worthy content—you just need to know where to focus your efforts to maximize your results.
If you want brand awareness and more website traffic, social media incredibly important. In addition to Googling a company, people often go straight to their Facebook, Twitter, or Instagram pages to learn about a company's culture, beliefs, personality, and products or services.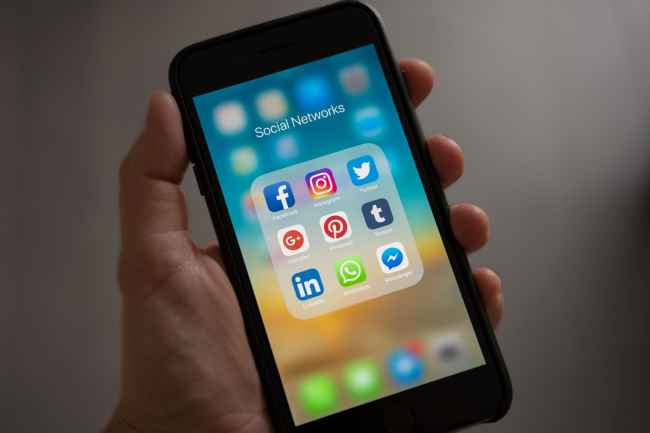 Social media is a robust element that should be included in every company's marketing strategy. The key is to consistently engage, post, and share content that is helpful, informative, and educational for your audience. If done properly, social media should showcase the more personal, human side of a brand. But not every company takes the time that is necessary to engage, interact, and communicate with their audience to make a real and meaningful connection.
5 Tips to Bolster Your Social Media
Whether it is a tool or a trick of the trade, here are five things you can do on your own to bolster and improve your social media effectiveness.
#1 Focus on Quality over Quantity
You could find yourself publishing 20 posts a day, but if they all seem to fall flat with no engagement, then they are not helping you grow. While it is important to post consistently, quality trumps quantity. Try pulling back from posting twice a day and focus on 3-5 quality posts per week.

#2 Make Social Scheduling Tools Your BFF
Can you imagine how much time you could save by not having to individually publish posts on each one of your channels–LinkedIn, Twitter, Facebook, Instagram, and Google My Business? Think of how much more efficient you'd be if you could mass schedule your posts a week or month in advance and even duplicate posts for each channel! By using social scheduling tools, like Hootsuite, Buffer, Sprout Social, or Content Studio, you can do exactly that! You can easily schedule and post to all your social media accounts at once, saving you so much time and hassle.
#3 Let the Metrics Guide Your Strategy
Take the guesswork out of your social media strategy and start making your decisions based on analytics. Whether you are pulling data from a scheduling tool mentioned above or directly from a social media source, analyze it to guide your future social media posts. We suggest looking at post engagement and website clicks if you are trying to grow your business and engage your followers.

#4 Be Authentic, Real & Human
Have you ever called a company only to play 20 questions with the automated robot on the other end? People like interacting with real people, so keep it real, authentic, and human on your social media pages. There is a face, or many faces, behind every company, so use that to your advantage, and connect with your audience by showing this personal side of the business. And remember to provide helpful advice and solutions to common problems rather than pitching your products and services 24/7. Always aim to help rather than sell, sell, sell.
#5 Set Goals
Setting goals equals growth. That is why you should set goals for your social media accounts. You can create SMART (specific, measurable, achievable, relevant, time-bound) goals to bring a focused purpose to your social media strategy and corresponding efforts. You can also create a detailed content calendar, which can be done using any of the aforementioned scheduling tools, to help you keep your posts and goals on track.

Hiring a Social Media Management Company
When all is said and done, proper implementation of social media for businesses requires consistency and time–which not many business owners typically have. It involves much more than just posting some words and photos to your social profile every now and then.
A social media management company, like Fern Street Strategic Marketing, can help you optimize your social media profiles, make connections, and build real relationships that rally a community around your brand and help you rank higher on Google.
If you are looking for a social media management company that dedicates the time to create customized, targeted posts and engage and interact with your audience, contact us today to learn how we can help you grow.