Content is king, so don't settle for the joker in your deck of marketing strategies. Here is why every business is developing a content marketing strategy, and you should be too.
Consumers are moving away from traditional marketing tactics, because nowadays, people don't like being pitched to in an overly salesy way. Rather, they prefer being informed and educated. What if you could position yourself as an industry leader and be perceived as helpful and trusted? What if people not only depended on you and got excited to hear what you have to say, but also spent time sharing what you said with others?
No matter at which stage of the buyer's journey, there is one thing that is consistently in demand—valuable and informative content presented in a natural and organic way. Cue your content marketing strategy.
Content marketing is a strategic method of planning, creating, distributing, and sharing valuable and relevant content to attract prospects, nurture leads, and retain customers.
Why Should You Invest in a Content Strategy?
Rather than annoying a consumer with an ad screaming, "Buy me! Buy me! Buy me!", you can simply provide relevant and useful content to help solve your customers' problems. This type of marketing can not only lead to them buying from you, but it can ultimately lead to brand loyalty—which is more valuable than a one-time sale.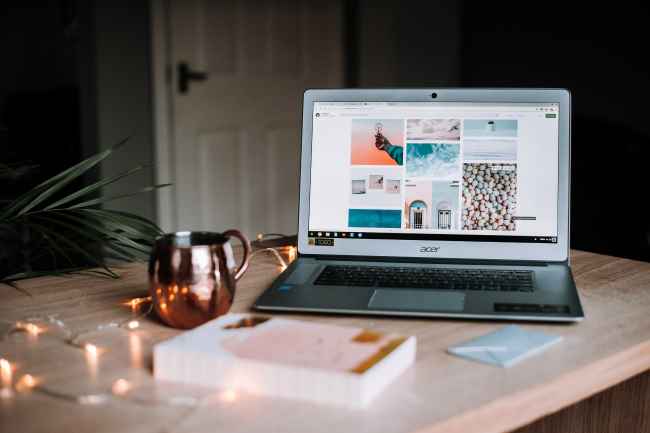 To stay competitive in today's market, you have to formulate and implement a content strategy that is relevant, valuable and helps solve a problem rather than always just trying to sell.  Investing in content marketing can help your business in more ways than one, such as:
Improving your conversion rates
Boosting your brand awareness
Creating a sense of community around your brand
Most importantly, increasing your revenue
3 Ways to Incorporate Content into Your Marketing Strategy
Most businesses develop an overall marketing strategy to help communicate their brand to the masses. Rather than isolating your content strategy, it should seamlessly complement your existing marketing tactics. Here are a few ways to include content into your overall marketing strategy.

Social Media Marketing
Content marketing plays a pivotal role in your social media strategy, with the potential to reach billions of social media users. From Facebook and Instagram to Twitter and LinkedIn, there are several ways you can repurpose one piece of content and share it with the masses via photos, live videos, stories, posts etc.
Infographics, Guides, and Downloadables
Another way to incorporate content into your marketing strategy is with easily digestible and downloadable content. Whether it's an infographic, a guide, or a whitepaper, providing valuable and easy-to-understand information with clear graphics will bode well with your audience. Not to mention, you can put it behind a submission form to capture your prospect's contact information and provide even more valuable and relevant content to them in the future.

Blogs
Blogging is arguably the most powerful form of content marketing that any business can and should incorporate into their marketing strategy. Using data from keyword research and insight from your customer service and sales teams, you can better address frequently asked questions and use them to rank better on search engine results pages (SERP).
You can even pull from your blog posts and share mini blurbs on social media, linking back to the full post and driving traffic to your online storefront—aka your website.
Jump Start Your Content Marketing with Us Today
Bottom line—content marketing is beneficial for every business. It's a small investment with a substantial return. Need help creating a content strategy for your business? We can help.
At Fern Street Strategic marketing, we provide an A to Z content creation and management solution that helps your business educate and inform leads and customers in a variety of interesting ways, leading to enhanced brand awareness and increased sales.
We are ready to meticulously build you a customized content marketing strategy that focuses on creating smart, innovative content, while also applying SEO techniques. Our goal is to deliver the perfect blend of industry-relevant keywords and creative, engrossing content. Contact us today to get started.